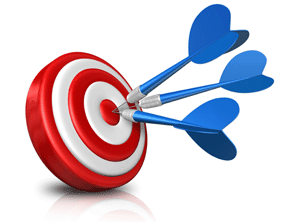 Wanting to deliver engaging lessons that challenge and excite the 21st century learner, and to combine newly acquired knowledge from the TECW module, I decided to use the lesson plan ideas I had brainstormed throughout the course and posted on my original blog, Learn Experience Teach, to form the basis of this TECW blog.
The main objective of this blog is to show how to inject creativity and integrate technology into general language lessons. As this is a public resource, teachers are invited to try out the ideas suggested and share their experiences by posting comments. This blog is an interactive work in progress – not only will I be adding to the database of TECW lesson plans over time, but I also encourage my current Masters classmates, as well as fellow teachers, to add their own ideas or adaptations, when they feel inspired.
It is often believed that a skill such as CW would only be accessible to adults, or advanced level students. I learnt during this course that this is not so. And it is more of a matter modifying lesson content according to your own students abilities. That said I have marked each lesson plan as either most suitable for Beginner, Intermediate or Advanced level students. I also make a comment about what age the content may be most suitable for.
As many teachers regard themselves as digital immigrants (Prensky, 2001), I have created lesson plans that may be used with or without the aid of technology. Where suggested, these easy-to-use digital tools have been selected only to enhance and deepen the learning process for the students. At the end of each lesson plan, I have included a commentary discussing why the digital tool might be useful in that context. Indeed, the ability to select and match the appropriate tool to your learners engenders digital wisdom (Prensky 2008). At the same time, not all students are digital natives (Prensky 2001). It is important, therefore, not to make assumptions about their technical competence, but be prepared to provide training and support for all.
References
Prensky, Marc (2001) 'Digital Natives, Digital Immigrants',  On the Horizon 9, 5, MCB University Press
Prensky, M. (2008), From Digital Immigrants and Digital Natives to Digital Wisdom