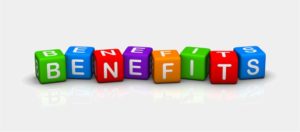 > TECW, in the China context, is somewhat unheard of in general circles, let alone in an educational context, so the idea of something new and different is attractive to learners. Fun and challenging subjects tend to engage learners and lead to increased instrinsic motivation in study, which in turn results in positive academic outcomes.
> Although the key productive element is writing, TECW preparation stages may incorporate not only speaking, listening and reading tasks, but also integrate the use of digital tools, thus providing a compelling, comprehensive, innovative and balanced language skills lesson.
> TECW encourages more student autonomy, as learners choose what they want to write about: usually themselves and their own interests.
> CW is about self-expression. By attempting to convey a personal message, the learner adopts different strategies to express themself more clearly. The search for precise meaning results in a wider vocabulary base, better grasp of grammar and the use of more idiomatic phrases.
> A focus on CW leads to a reduction in anxiety for getting everything correct/right/precise. Having no rules means students have the freedom to express themselves as they wish, lowering the affective filter to support language acquisition (Krashen, 1981). Lower anxiety may also lead to increased risk-taking, another key element required for second language acquisition to take place (Brown, 1994).
> If work is published, either online or offline, this ownership may also lead to increased self-confidence in their own performance (Brown, 1994).
References
Brown, D. (1994) Principles of Language Learning and Teaching (3rd Edition). New Jersey: Prentice Hall.
Krashen, S. (1981) Second Language Acquisition and Second Language Learning. Oxford: Pergamon.